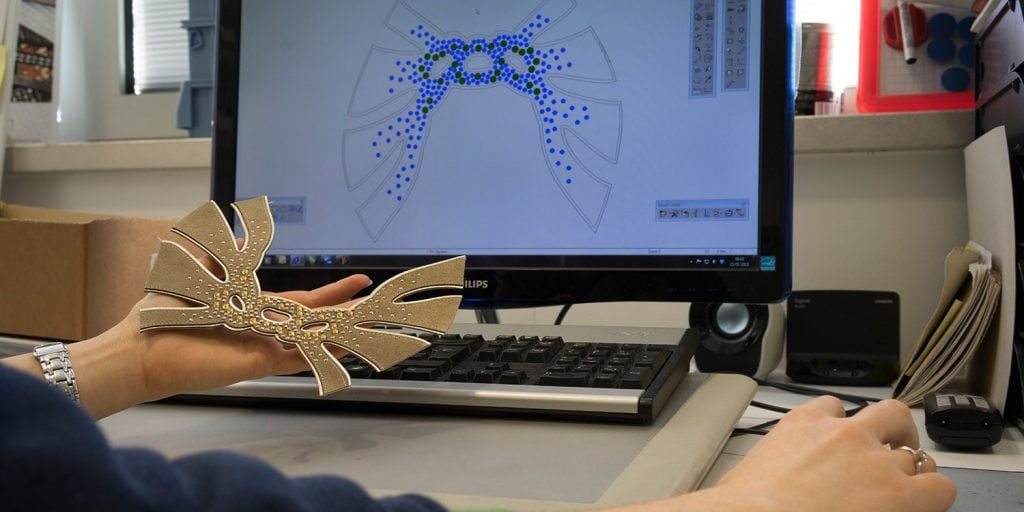 For Fashionable Studded Footwear, Goretti Uses EnvisionTEC
For more than 35 years, Laboratorio Artigiano Goretti has been producing semi-finished components for footwear in Serra de' Conti in the Italian province of Ancona.
In addition to its experience, Goretti is known particularly for it high-quality uppers and studs, as well as a culture that is focused on innovation.
Since 2015, Goretti has relied on EnvisionTEC 3D printing technology, and its Ultra 3SP model, to create prints with complex shapes and different sizes. The shapes, such as stars and hearts, are adhered to footwear in unique designs, after being coated in metallic paints.
"The purpose of using an accurate and fast 3D printer like the EnvisionTEC system is to examine, modify and improve our products," according to the head of Goretti's prototyping department, Mr. Leonardo. "The precision and quality of the printer allows us to experiment with new forms."
The Ultra 3SP was chosen, in particular, because of the substantial build envelope but also because it's easy to use and material options.
"The machine is very accurate and reliable, as well as very fast," he said. "We have to print a lot of accessories for footwear and often happen to receive orders of studs, very small objects in fine detail, and we can prototype that easily and in large numbers. For example, we can print 100 units in an hour and a half."
Goretti prints in EnvisionTEC's ABS Flex White 3SP, an extremely flexible material that can be coated in metallic paints, which, Leonardo explains, allows the company to "give to the end customer an object as truthful as possible to the final product."