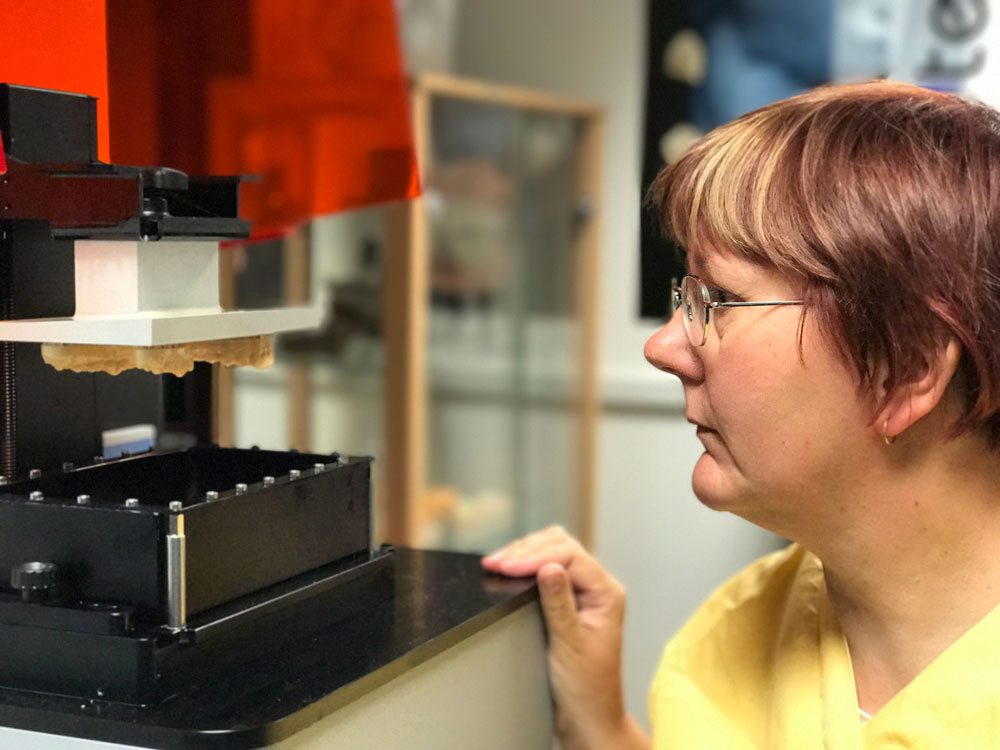 Dental Manufacturer Chooses EnvisionTEC for Accuracy and Best Price Point
3D Digital Dental Designs is a dental lab based in Chessington, UK. It was established in 2008 by Katharine Clemson, a dental technician with 20 years of experience working within the industry. Following the completion of her dental technicians qualifications in 2006 and after winning several college awards along the way, she established 3D Digital Dental Designs to initially undertake prosthetic work.
Katharine's vision when establishing 3D Digital Dental Designs was to provide the highest quality work at the most competitive prices. As a dedicated follower of new technology, especially within the dental field Katharine is always looking at ways to improve her current product range and supply more accurate and cost effective solutions to her clients.
Early on in the business she saw the benefits which 3D printing could bring to the dental industry, and that a number of dental manufacturing businesses were embracing the new technology.
The gap, as she saw it, was within ordinary dental and orthodontic practices. For those, both the price of the equipment and the lack of skills to operate it were causing them to be left behind.
Katharine realised that with her skills in 3D design and the right equipment she could provide the outsourced services that orthodontic and dental professionals were looking for. She also knew that the perfect printer and scanner were paramount to providing the results dentists required.
Over a decade later, 3D Digital Dental Designs still provides prosthetic work to dentists but has expanded into the production of night guards, bleaching trays and sports guards.
To download the full pdf case study please fill in the information below:

"There was a gap in the market for a knowledgeable, technology savvy lab which could support dentists with the sort of high quality models they demanded, allaying the need for a lot of internal investment and training in the new technology."
– Katharine Clemson, Owner of 3D Dental Designs.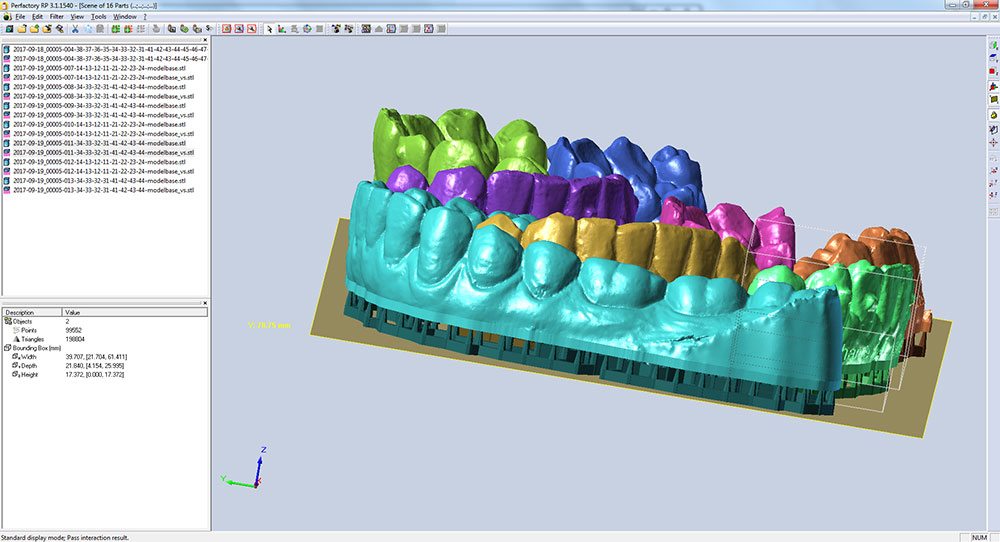 "This has to be one of, if not the most reliable printer for the dental industry. I can rely on it to run all day, then even run overnight without supervision. I know that when I return in the morning my latest print will be ready and waiting for me."
– Katharine Clemson