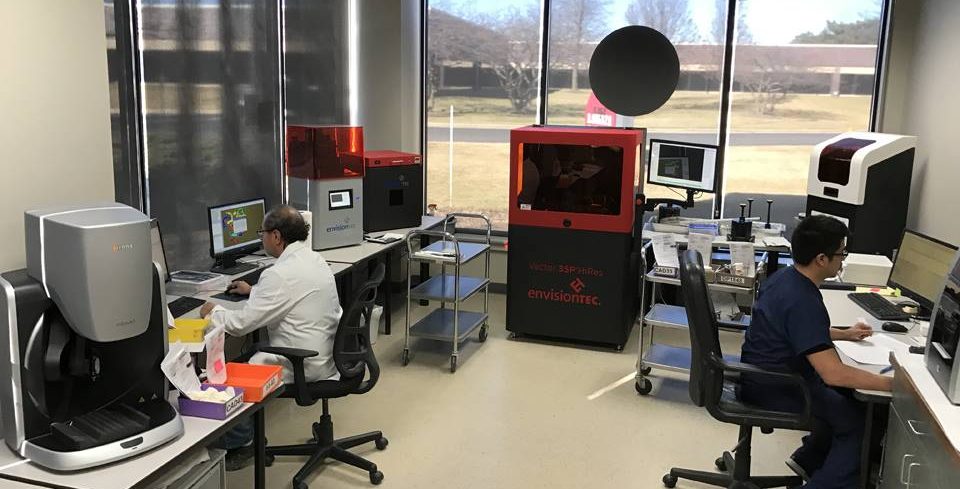 Premium Chicago Dental Lab Only Uses Top-of-the-Line Machines
Luke S. Kahng owns and operates one of the most successful and innovative dental labs in the United States. His LSK121 Oral Prosthetics outside of Chicago serves about 500 dentists, primarily in North America.
A Korean immigrant, Kahng is proud of the work his company does and the business he has built over the past 21 years in Naperville, Illinois, where he employs more than 50 employees on a 22,000-foot campus.
"We're offering better products to our dentists," Kahng said. "We're leading the industry in North America. We are the best. We utilize the top-of-the-line machines, all top-of-the-line."
In many respects, Kahng, a world-renowned master ceramist himself, is a hard-working perfectionist. He even developed a "Chairside Shade Guide" to match natural tooth color, studying 15,000 natural cadaver teeth to better understand tooth dentition, color and translucency and develop advanced solutions.
Today, that guide is revolutionizing the color-matching industry and helping to provide superior final restorations to patients.
When it comes to 3D printing technology, LSK121 also uses EnvisionTEC machines:
• the Perfactory Vida to print night guards and other appliances that can be printed in E-Guard, an FDA-approved crystal clear biocompatible material.
• the Vector Hi-Res 3SP, which he uses to 3D print dental models and even full jaws in E-Denstone Peach.
Initially, Kahng purchased a Bego 3D printing machine, but he found it to be inferior.
"We hardly use it," Kahng said of his Bego. That machine took about four hours to build 4-5 dental models, or about one an hour.
But Kahng didn't give up on 3D printing. After doing more research, he bought his first Vida from EnvisionTEC in the fall of 2016, followed quickly by EnvisionTEC's Vector Hi-Res 3SP.
Today, he runs about two daily print sessions on the Vector, getting about 20 models in about 6 hours. That's a little more than three models per hour. He also runs his Vida for night guards on a regular basis, getting about 20 to 24 splints in 8 hours, a rate of 2.5 to 3 per hour.
But efficiency isn't the only benefit. The accuracy and surface finish of the parts that come off his EnvisionTEC machines, he notes, are superior.
"It's high-resolution accuracy," said Kahng, who sees the digital dentistry part of his company growing in the future.
His company also has a fully-capable Digital Design department, which has found a niche doing treatment planning with dentists to help them work together to design and fabricate better, more pleasing treatment outcomes.
"We see the whole chart. We read it. We understand it," Kahng explained. "We can make the proper tissue contour and deliver it to our patients — that's the key."
Kahng said he is delighted he made the switch to EnvisionTEC technology and his company routinely posts videos that showcase their production on the machine. But one of the things Kahng said he likes best about his EnvisionTEC machines is that he feels he has a relationship with the company — in particular, dental applications specialist Chris Kabot — and can call anytime with questions or issues.
"He knows my name — he knows what I'm doing," Kahng said.