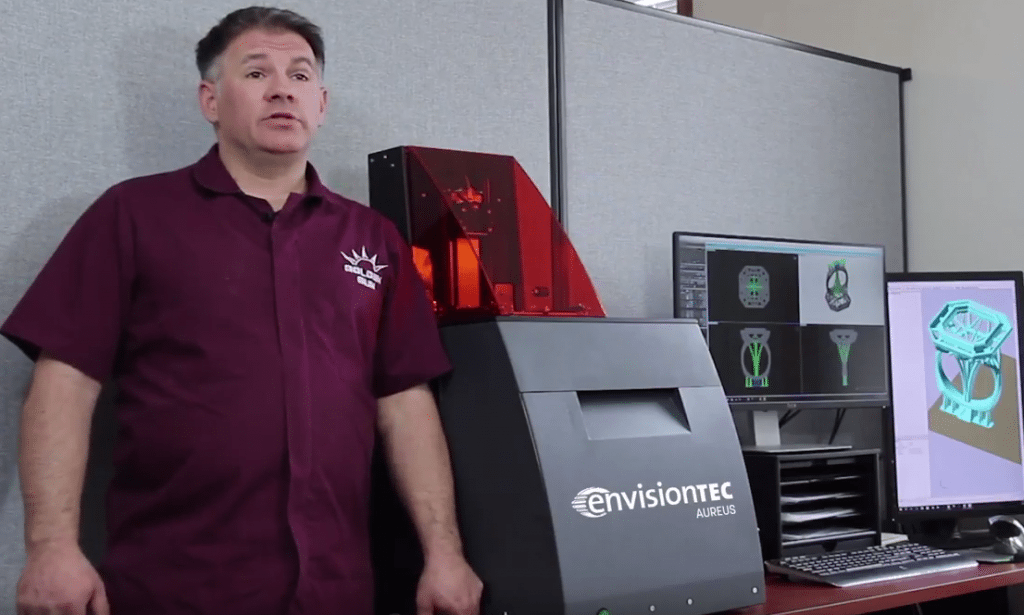 Jewelry Manufacturer Says EnvisionTEC 3D Printers Give Designers Confidence
Golden Sun Manufacturing has been a master designer, modeler and caster of high-end jewelry based in Plains, Montana, since 2001. Whether it's helping its jewelry customers deliver unique and original pieces or recreating heirlooms, Golden Sun is a highly regarded company in jewelry manufacturing. The company got its start hand-carving wax models for jewelry companies but has been using an EnvisionTEC 3D printer, the Aureus, for several years now.
"People's tastes really started craving more detail … and that's where 3D printing really took off," Feliksa said. "The finish is night and day with EnvisionTEC. Having a smooth surface to start with gives the designer confidence."
Feliksa said the 3D printer is easy to use and delivers products that require less finishing than competing 3D printers. He also said the EnvisionTEC materials cast beautifully.
Golden Sun Manufacturing
https://goldensunmfg.com/