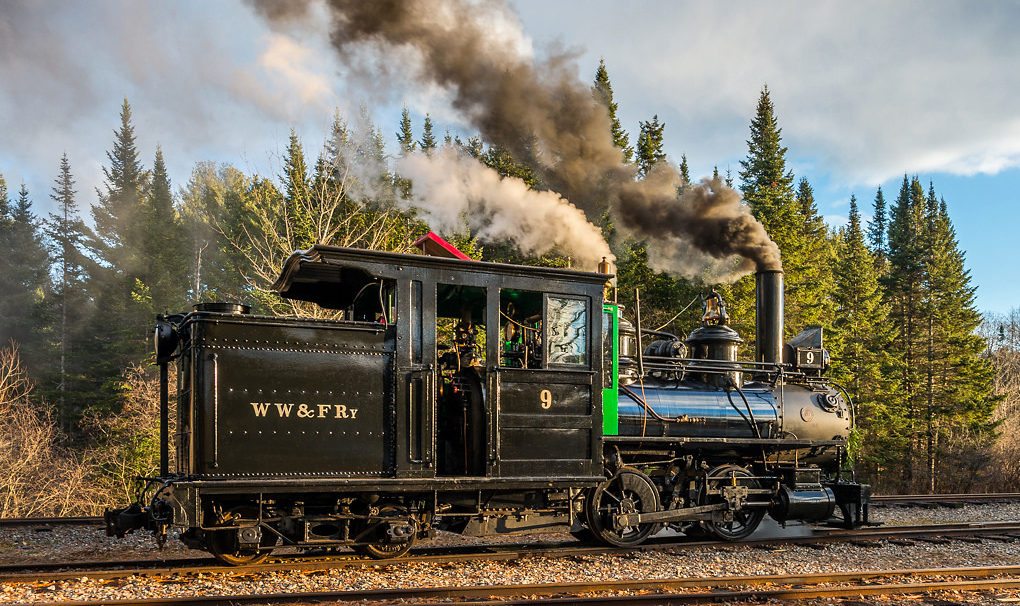 3D Printing Brings Steam Locomotives Back to Life
Using New Technology to Preserve the Old
For Jason Lamontagne, Master Mechanic of the Wiscassset, Waterville, & Farmington Railway Museum (Alna, ME), the embrace of additive manufacturing was a reluctant compromise. Lamontagne and the rest of the museum's army of members, employees, and volunteers are thoroughly dedicated to recreating one of Maine's lost small gauge railroads with the utmost in historical accuracy. A drive for accuracy that extends to things like joining critical boiler components with nine-foot-long riveters, rather than welds, because "that's the way they did it back in the day," said Lamontagne.
The original WW&F ran for 38 years, beginning in 1894, and only one of its locomotives still exists. Luckily, the museum has a similar 1904 locomotive from a neighboring line, but its boiler was condemned following an annual inspection 2½ years ago.
Given American Society of Mechanical Engineers (ASME) guidelines, putting that locomotive back in operation would require building an entirely new boiler. Doing that historically meant making elements of the boiler suitable for riveting, rather than welding. One such element is the boiler dome, which is the rearmost tube one sees rising from a locomotive's horizontal boiler drum.
In this case, the boiler dome is 16 inches in diameter and the boiler drum is 28¼ inches in diameter. Imagine the saddle formed where these two forms meet.
"In the old days they would take one-inch plate and roll it to the main curvature of the boiler drum," explained Lamontagne. "Then it would be hot flanged to take the shape of the dome. It's a pretty complicated shape. They typically would have used a 750 ton five-post press to make that part. I understand the preservation industry in Europe has some, but there are none in this country that we know of. So it was impractical to produce the saddle using the original method, but we wanted to have an equivalent part."
Lamontagne had been following changes in the foundry industry and realized that 3D printing a sand mold with the Viridis3D Robotic Additive Manufacturing (RAM) system at Trident Alloys (Springfield, MA) might be affordable. The system uses a proprietary print head attached to an ABB robotic arm to print sand and a binder jetting fluid into highly precise sand molds and cores, with excellent surface finish, for metal casting.
Trident also offered the capability to cast the part in certified steel. "There are other foundries that will do 3D printed molds," said Lamontagne, "but they're doing iron, or ductile iron at most, and that wouldn't cut it for this component, so that's how we ended up with Trident."
"I designed the boiler in conventional CAD and it went through the whole ASME review process. Then one of our volunteers took this particular component out, drew it as a solid model, and created an file for Trident."
From there, Trident owner Jim Galaska noted, "Trident added the solidification, printed the molds in the Viridis, and poured the casting."
Lamontagne just received the casting and he's pleased with the quality. So pleased, in fact, that he's already considering other applications, including the 1,500-lb castings needed for the cylinders on another steam engine they are building. "It's very intricate, because the cylinder involves the valve porting and the support for the front of the boiler. If you made it with a traditional pattern you'd need fifteen core boxes. It would be a very cumbersome pattern to make. Since we need only two, we think a printed mold is likely to be the most cost-effective approach."