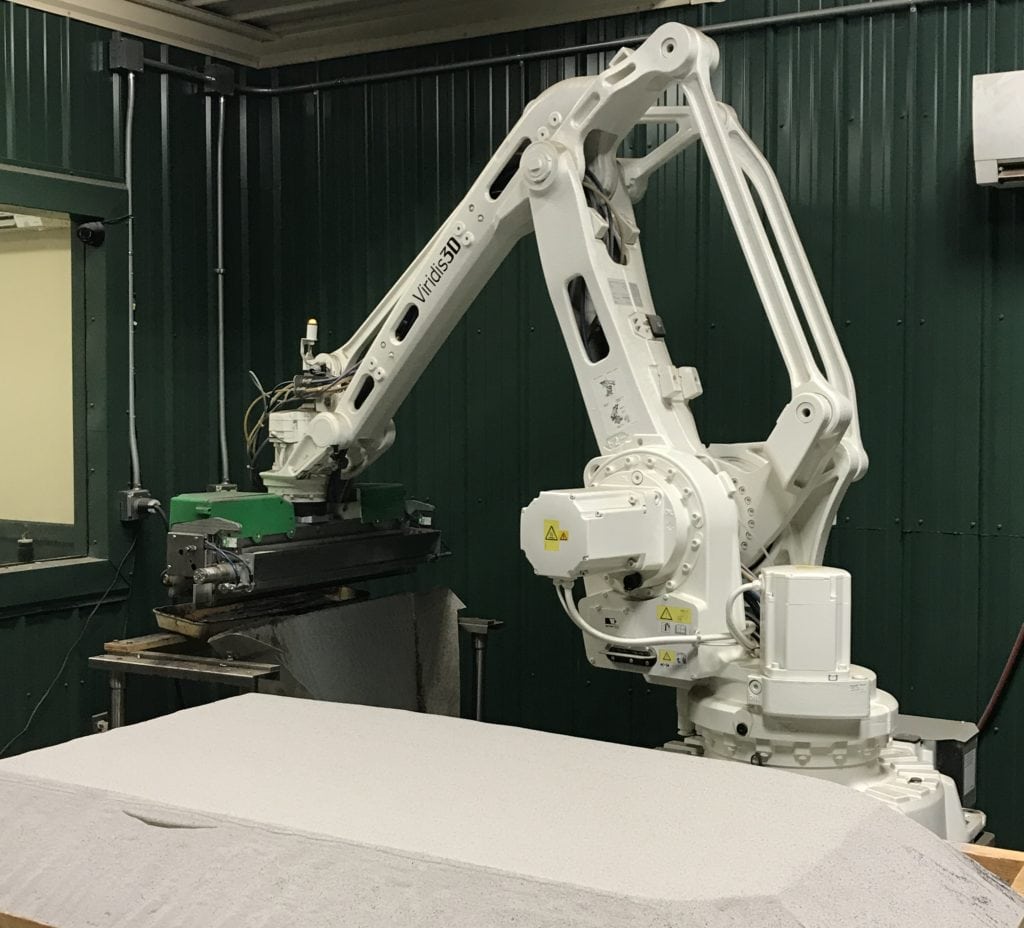 Robotic 3D Printer Delivers Fast Metal Castings to Flowserve
Using a Robot to 3D Print for Metal Castings Also Lowers Costs
Flowserve (Irving, TX) is a $4 Billion provider of fluid motion control solutions (pumps, valves, and mechanical seals) for "the world's toughest, most critical applications."
And almost "half of that business is after market," which can complicate delivery of replacement parts, said Marshall Miller, Supplier Development Manager for Flowserve. As he explained: "A lot of the tools used to supply the after market are worn and don't make good parts."
So Flowserve found a solution in 3D printing.
Miller turned to Trident Alloys in Springfield, Mass., which owns a Viridis3D Robotic Additive Manufacturing (RAM) system for 3D printing sand molds and cores.In addition to providing high-quality parts, it also delivered them quickly and affordably.
As you'd expect, when a customer needs a repair part for "one of the world's toughest, most critical applications" provided by Flowserve, they need it fast. So Miller was attracted to the fast turn-around Trident could offer with its RAM system. "Trident is usually about a three week turnaround," says Miller. "Sometimes they'll do it faster if you ask for it. The best conventional molding guys are four weeks if you have a tool already. The investment guys are six to eight weeks. So it's half the time.
"We send Trident a 3D model. They then design the 3D mold package, with the necessary copes, drags, cores, and gating systems for printing. They do a full simulation to prevent problems, like shrinkage, and finally print the mold. So in general you get high quality."
Miller says Flowserve has used 3D printed molds and cores produced with competing technology, but that because the Viridis3D machine is "a third the cost" of those machines, the pricing he gets from Trident is "a lot more competitive," another factor that brings him to Trident.
There are other benefits, too.
"The Viridis3D is also more flexible because you don't have to build an entire box and then dig out the molds and cores," Miller explained. "On the RAM, you take your molds as soon as they're finished. And as soon as the print is complete, you can roll it out of the way and start the next one. It's more a production type system ―It's just a better package."