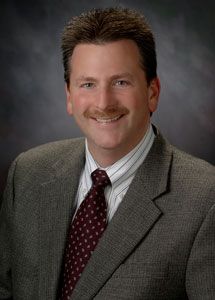 From Orthotown: My Journey Into Digital Orthodontics
Ohio orthodontist offers better patient experience by taking digital impressions, developing virtual treatment plans and 3D printing dental models
In the October 2016 issue of Orthotown, Roy Scott, DDS, gets specific about how his business has been transformed by going digital, sharing actual cost data. He uses an intraoral scanner, Orchestrate 3-D Software, and an EnvisionTEC Perfactory Micro 3D printer.
"I'm able to take digital impressions, design a virtual treatment plan, print a series of models and use a vacuum0-forming machine to fabricate clear aligners," he wrote in the popular magazine for orthodontics professionals.
"It costs me anywhere from $4.50 to $4.75 to print one model, whereas most of the labs I work with charge $15–$25 to print one, not including shipping. "Ultimately, it costs me less than $200 for clear aligners that are worth $2,000 to a patient."
To those orthodontists who are on the fence about going digital, he asks: "What are you waiting for?"
"Welcome to the future," he wrote.
After graduating from Youngstown State University, Roy Scott, DDS, attended Case Western Reserve University School of Dental Medicine. He continued on to his orthodontic specialization at State University of New York at Buffalo. Later, he became board-certified by the American Board of Orthodontics. He maintains private practices in Warren and Hudson, Ohio, and has been practicing orthodontics for more than 27 years.