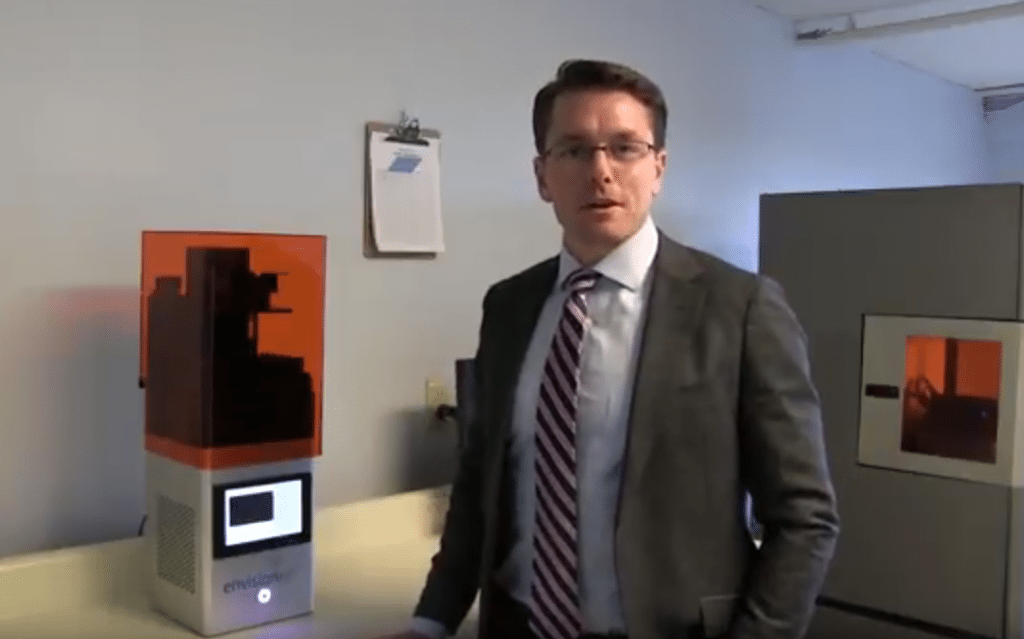 Oral Arts Dental Laboratories Recommends EnvisionTEC Micro Plus XL
With more than 100 3D print jobs a week, Oral Arts puts its seven 3D printers through the paces, and the team knows from experience which 3D printers really deliver
Thomas Winstead founded Oral Arts Dental Laboratories in 1970 in Huntsville, Alabama. Oral Arts has grown to be a leader in the dental lab industry by providing a high level of quality, responsive customer service, and advanced technology. Today, the company remains a family owned business that deeply cares about its customers and employees.
"Part of our success has been staying up to date with our technology," said Matt Winstead, CDT and Vice President, of the company.
The company has seven 3D printers in its lineup, including a variety of desktop and large full-production machines, including EnvisionTEC's 3Dent and Perfactory 4 models.
In all, Oral Arts handles 110 3D print jobs a week.
Recently, the lab purchased an EnvisionTEC Micro Plus XL, an affordable desktop model with a large build envelope of 120 x 74 x 85 mm (4.72 x 2.95 x 3.35 in.). Winstead said the company has been so pleased with the model that will be purchasing several more.
Comparing it against other inexpensive 3D printers, he said the EnvisionTEC is faster, parts require less post-processing, the machine is incredibly reliable and it also allows for use of a software program his team uses, Cambridge.
"This one is the same speed all the time," regardless of the size of the job, Winstead noted. "It's four times faster than other inexpensive desktop printers."

"Another thing I like about this printers is the post-processing time," Winstead said, emphasizing that prints come off the built platform clean and with a smooth surface finish that reduces manual labor after the print is complete. The Micro Plus XL prints in an excellent resolution of 82 µm (0.003 in.) in X and 105 µm (0.004 in.) in Y.
Winstead said his team are expert 3D printer users.
"We've run these machines all the time, day and night, and put them through their paces, and we need a machines that's reliable so we dont' have to go back and redo work," Winstead said.
And that's why he recommends EnvisionTEC.
Feel free to contact Winstead directly with questions about EnvisionTEC 3D printers at matt.winstead@oralartsdental.com