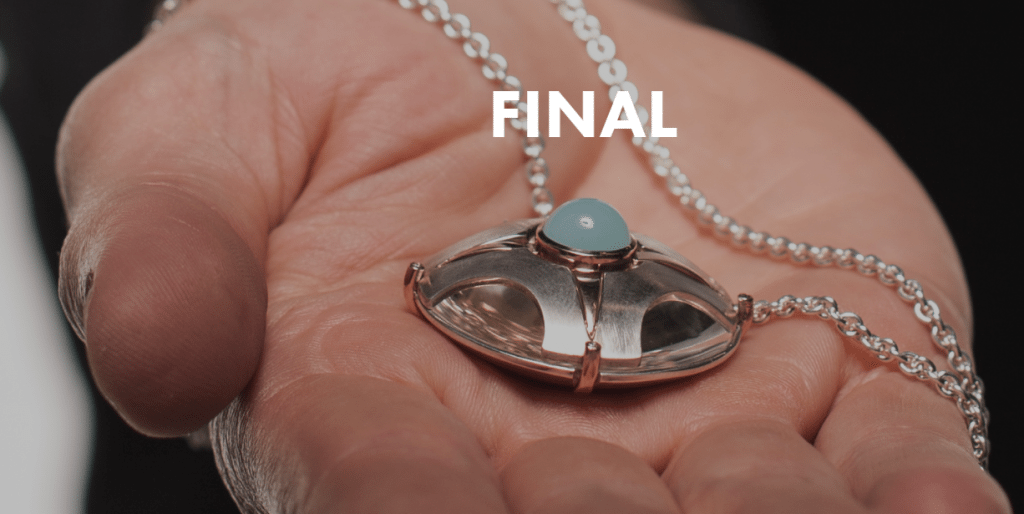 Jewelry Design Studio Chooses EnvisionTEC Micro
Martin Miller worked for a jeweler for 20 years before he decided to break out on his own, as a full-service jewelry design studio with a focus on custom pieces.
"I needed to get out and do things on my own," said Miller, whose Flow to Form company in Chandler, Arizona, is now in its third year. The company also does wholesale work for many jewelers, and this year, Miller hired an additional employee to support the growing workload.
In his previous job, Miller had worked with Solidscape 3D printing technology from Stratasys, but when it was time to be his own boss, he knew he wanted to use another 3D printing technology.
"There was a lot of downtime and moving parts and issues," Miller said of the Solidscape 3D printer. He noted there were frequent issues getting the machine supported without hassles, adding, "I saw the frustration the owner went through. It blew motherboards; it was a nightmare."
So, for his own business, he chose an EnvisionTEC Micro Hi-Res, which joined a 5-axis milling machine in his studio. But mostly, he uses the Micro. The reason is simple:
"The piece is done when it comes off the machine," explained Miller, who runs EC500 M on the machine.
Miller said the EC500 M material is all he ever uses because it's all he's ever needed — it provides crisp detail, and it prints and cures quickly. Most importantly, he said, it casts beautifully.
"I do my own casting," Miller said. "The investment I use is designed for higher-temperature white gold. My castings come out great."
The other thing Miller loves about EnvisionTEC is the support team. "Machines are going to break. That's always going to happen," he said. With EnvisionTEC, he added, "I can get someone on the phone."
Miller recently wrote a thank you letter to the support team, which hangs proudly in EnvisionTEC's offices.
"I can't say it enough," Miller wrote. "NOBODY there has ever let me down, and that is a big deal to me. I judge a company on how they treat you AFTER you've given them your money, and you never disappoint! You guys are rockstars in my book."