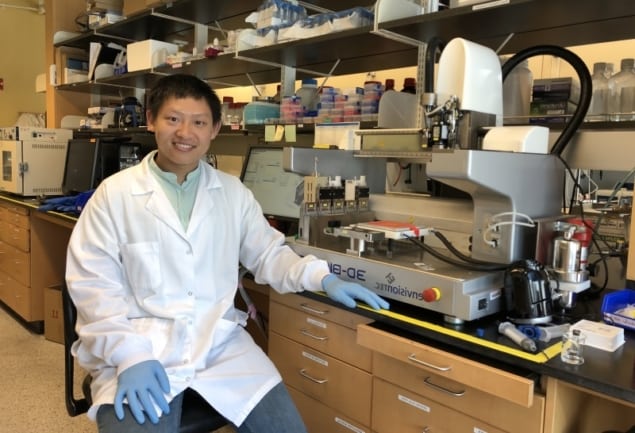 This article first appeared on 3DPrint.com | by 
Jun 20, 2018
 | 
Using an EnvisionTEC 3D-Bioplotter, one of the most-utilized bioprinters on the market, researchers at Northwestern University have 3D printed tissue that mimics human bile duct.
A bile duct plays a crucial role in the body, carrying bile from the liver to the intestine to facilitate digestion. Cancer of the bile duct has an alarmingly low survival rate, and treatment requires that the disease be caught early enough for the affected part of the bile duct to be removed.
Northwestern University's research is documented in a study entitled "Tailoring nanostructure and bioactivity of 3D-printable hydrogels with self-assemble peptides amphiphile (PA) for promoting bile duct formation," which you can access here. Lead author Ming Yan and colleagues 3D printed a nanostructure consisting of peptides amphiphile, or PAs, bioink and bile duct cells, or cholangiocytes.
"3D-printing has expanded our ability to produce reproducible and more complex scaffold architectures for tissue engineering applications," the abstract states.